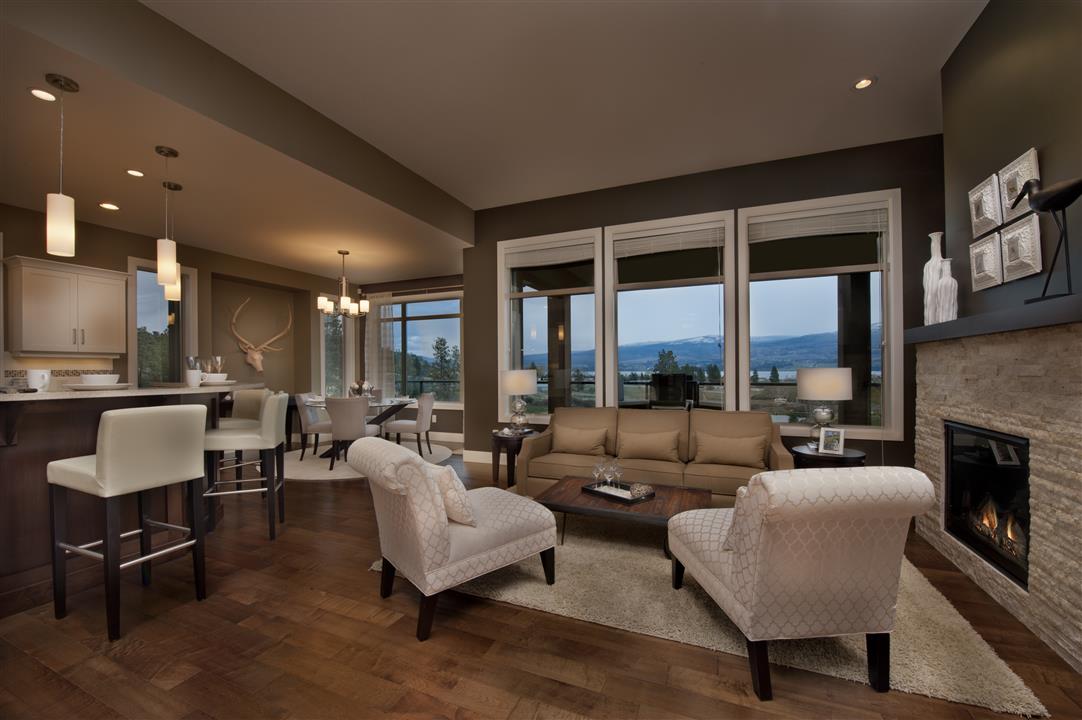 10 Living Room Design Ideas
Whether you've just moved into your first apartment or want to give your home an overhaul, you're probably looking for ways to spruce up your living room and make it more attractive. Fortunately, improving this space isn't that difficult, especially if you use the following ideas:
Harness the power of colour
There's nothing wrong with using beige, cream, and other neutrals, but you have to realize that they're not your only options. Don't be afraid to use more vivid colors like reds, blues, yellows, and oranges; you can introduce them into your living room by painting an accent wall or using colourful decorations.
Master the art of texture
If you're a bit daunted by bright colors or if you're really a big fan of neutrals, you can use textures to add visual drama to your living room. For instance, you can pair a smooth leather sofa with a jute coffee table, decorative wicker baskets, and an eggshell paint finish on the walls.
Make the most of area rugs
Area rugs can add a touch of color in space that's filled with neutral furnishings. If you have an open-plan home, they allow you to define your living room and set it apart from the other "rooms".
Highlight your decor
As mentioned above, your decorations can add visual interest to your living room if you decide to keep your furniture in earth colours. Add bright orange throw pillows to your beige couch, and complement your dark wood coffee table with an eye-catching flower vase.
Use multipurpose furniture
This is a great solution if your living room (or your entire home) is on the small side. Invest in a sofa bed to convert your living room into a bedroom when you have an overnight guest, and get a couple of storage ottomans where you can keep towels and bed linen.
Experiment with furniture
You don't necessarily have to stick with traditional options when furnishing your living room. If your space is on the small side, for instance, you can use dining chairs instead of traditional couches to save square footage. If you have pets or small kids, you can use rattan garden chairs, which repel stains and are easy to clean.
Let sunlight in
Natural light makes your living room more pleasant and cheerful. Welcome sunlight into your space by using sheer curtains instead of those that are made of velvet and other heavy fabric.
Play with symmetry
Incorporating bilateral symmetry is one of the easiest ways to make your living room more attractive. For instance, you can place small tables at each end of your sofa and put a stylish lamp on both of them. To create more visual drama to your space, you can add an asymmetrical touch by using mismatched chairs with different upholstery.
Invest in some artworks
This is a great way to spruce up blank walls and add color and texture to your living room. You can buy one large painting and mount it above your sofa, or you can opt for smaller artworks and group them together.
Add a personal touch
Make your living room feel truly your own by displaying items that have a personal meaning to you. If you collect china dolls or antique bottles, for example, why not display them in a glass cabinet? Your favorite books, travel souvenirs, and family pictures can also give your living room a warm and welcoming ambiance.
Keep these design ideas in mind to transform your living room into a comfortable space that's pleasant to the eye!
Have you used any of these ideas before?