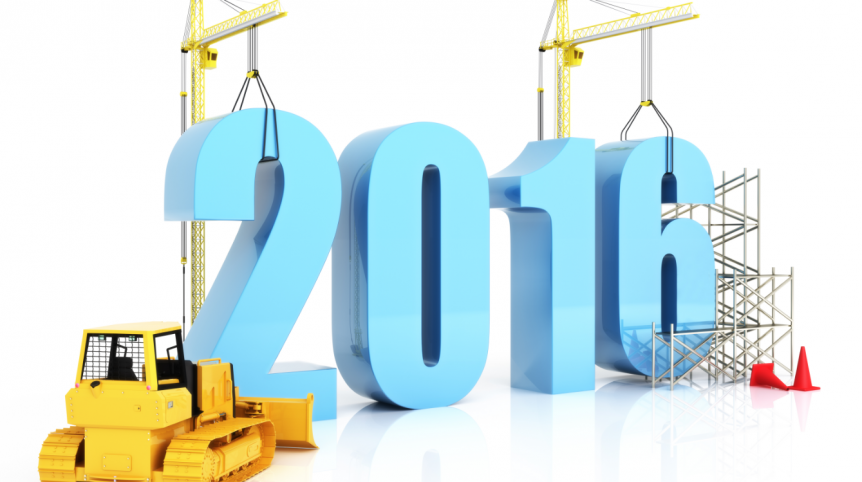 The construction industry grows and changes every year. To stay on top of the competition and achieve long-term success, construction experts must be aware of the latest building trends and adopt these practices. Property owners, meanwhile, must learn about innovative building materials and methods in order to know how to be cost effective and how to incorporate new trends in their homes.
With this in mind, we've listed some of the most popular construction trends that are set to conquer 2016 and beyond.
Green building will continue to grow
Sustainable architecture and construction has been around for some time now, and it shows no signs of stopping. This isn't surprising as eco-friendly buildings allow owners to spend less, have lower utility bills, and gain a sense of satisfaction knowing that they have done their part to help the environment.
The popularity of green construction has risen both in residential and commercial building. Rykon has seen the rise in sustainable architecture and has made it a part of their building process. Through triple glazed windows (keep heat in/keep cool) and water use control for irrigation (Check out 'An Eye on the Environment' blog) Rykon has supported this type of construction. Sustainability is a great movement and we believe it is important to be environmentally sensitive in the construction of our homes.
Buildings are becoming "smart"
Lately buildings have become equipped with monitoring systems that all them to be connected to its uses. These buildings are known as smart buildings that allow owners to track and automate their homes systems. Lighting, heating and cooling systems, etc. can all be controlled and customized to your liking.  For example, lights can turn off when not in use or set to turn on and off at certain times. Although smart buildings are still a new idea, this technology will allow home owners to experience energy savings while being sustainable.
Prefab construction will become popular
Prefab construction involves producing some parts of the structure off-site (which is why it's also known as offsite building) while work continues on the site. The common example is when builders pour the foundation in the construction site while subcontractors produce walls in another area. The walls are then delivered to the site so they can be attached to the building's framework.
In the past, most construction experts looked down on prefab building because they saw it as a "lazy" method that doesn't embody the dedication and hard work of the traditional building process. Times have changed, though, and many builders and property owners have realized that prefab construction can bring about several benefits.
At first prefab construction was typically used in commercial or industrial buildings as they are more complex and larger then a simple residential home. However, prefab homes have become more popular. Unlike a commercial building where there are many parts that are constructed offsite (called "prefab construction") then assembled onsite, "prefab homes" are constructed entirely offsite (except for foundation, etc.) then shipped to the site (dissembled) and then assembled. More homes can be expected to be built this way as this type of construction can be completely quickly, at any time of the year and is cost effective.
More contractors will use modern technology
For years, construction has mainly relied on the quality of building materials and the workers' skills and knowledge to create sturdy, long-lasting structures. However, times have changed as there are numerous innovations available for building experts and companies. One example is Building Information Modeling (or BIM), which helps project documentation to be less complicated and allows all members of the construction team to easily communicate with each other and share information. By taking advantage of these innovations and incorporating them in their day-to-day operations, building experts and companies can maintain high levels of accuracy, quality, and productivity while providing great value for their clients.
These are just some of the construction trends that builders and property owners should be aware of as they will surely make a huge impact on the building industry.
June 2016