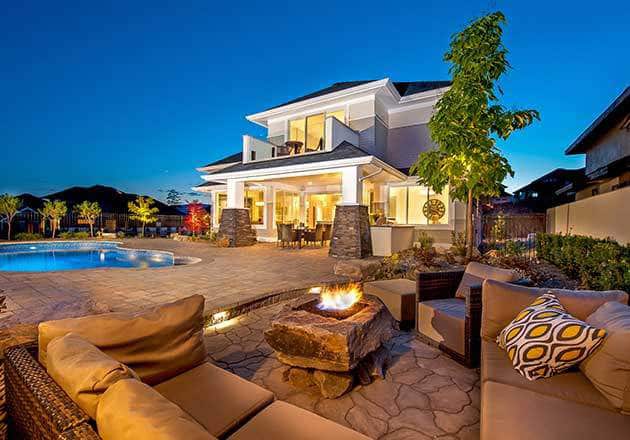 5 Outdoor Projects to Enjoy the Okanagan Lifestyle
With a dry, sunny climate for the most part of the year, followed by mild winters, Okanagan is one part in Canada where you can enjoy summer living. What better way to do that than to add outdoor living spaces on your property?
Have an excuse to extend your home and spend more time outdoors. With the right home addition or extension, outdoor living in the Okanagan would be a daily, fun-filled experience.
Your Options for Outdoor Living in the Okanagan
Outdoor Kitchens
Do you love to entertain but have limited room inside the house and right in the kitchen? A full custom-built outdoor kitchen may just be what you need. Make better use of that exterior space and increase its functionality.
With the right design and choice of materials, the outdoor kitchen will be an extension of your home and a part of your garden. It can easily blur the lines between the inside and outside while providing you with a comfortable outdoor living space.
For a fully-functional kitchen, make sure it comes with all the essential amenities. These include countertops, built-in fridges, and water supply. Among the various outdoor projects, a full custom-built kitchen could be the most extensive. But when it is completed, it is also the most serviceable.
Pergolas
If you simply want a sitting area right in your garden, custom wood pergolas are a great solution. It can be built farther from your home with a shaded walkway or passageway or built right outside your backyard. Whichever you choose, a pergola can be an extension of your living room but with the outdoors for a backdrop.
Garden Spas
When there isn't a lot of room for a swimming pool, a garden spa is your next best option. With all the innovative garden spas available today, you can relax outdoors with jets of water giving you a massage. This could be your escape after a long and stressful day.
Outdoor Grills
Outdoor grills can be a part of a full kitchen or a standalone feature. It is the perfect option for someone who makes a party of grilling meat or uses a BBQ as an excuse to host a party. Add a couple of seating areas and voila! Your party venue is complete. You can also build an outdoor bar or a wet bar to go with that grill.
Fire Pits
When the mild winters come, you can still enjoy Okanagan outdoor living with a fire pit built outside. You have plenty of options to build one, including buying one from the store. But wouldn't it be nicer to have a burning structure made of brick, stone, or metal with an elaborate design? This not only provides function but also form that will increase the outdoor appeal of your home.  
In the Okanagan, outdoor living is a lifestyle, not just a means to improve a property's aesthetics or increase its value. So anytime you want to adopt the lifestyle, make sure to hire custom builders who can turn your visions into tangible realities.