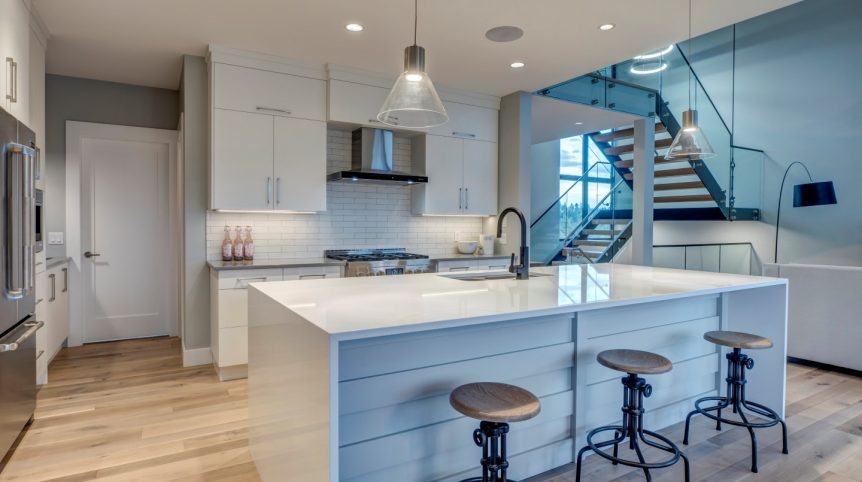 7 Must-Have Features in the Kitchen
Your kitchen is only as good as its functionalities. If it lacks the features that make it useful in every sense of the word, then you should add them and increase its usefulness.
What are some of the must-have kitchen features?
Multifunctional island
A kitchen island is a perfect solution to increase the surface area, storage, and seating, among other things. Depending on the size and design, it can serve as a space that you and your children can share. They can study on one end while you prep meals in another.
Specialized storage
There are storage units and there are those that are designed more for functionality than beauty. A spice rack in a small gap between cabinets, for example, not only increases storage option but also maximizes the use of space. With the help of custom home builders, you can opt for stylish and unique storage options.
Well-lit cabinetry
Specialized or not, cabinets should be well-lit so you won't have a hard time looking for items you need, especially at night. Don't rely on a single ceiling-mounted lighting fixture alone.
Combine it with lighting above and under the cabinets, recessed lighting, and interior lighting. Make your life easier by illuminating your way around storage units.
To make the most of these lighting fixtures, have a lighting system designed to not just light your way but also set the mood.
Hidden trash and recycling
Rubbish and recycling bins in a corner are outdated. Keep your kitchen trendy, functional, and hygienic with trash and recycling bins enclosed in custom cabinets under the sink or kitchen island.
Adding compartments for waste bins will help you save up on floor space while keeping your kitchen smelling clean and pest-free.
Quartz countertops
Among the various countertop materials, quartz remains a popular choice. Easier to maintain, you can easily overlook the fact that it is a bit expensive. You get to save on maintenance cost, after all. Its durability also means you can use your countertop for a long time, long after you've recouped the installation cost.
Apron front sink
There might be numerous sinks on the market, but the apron front or farmhouse sink is an ideal choice for any kitchen. It is deep enough for you to comfortably wash large pots and is set low enough for a shorter person to access it.
Smart kitchen technologies
With all the smart appliances available, you can make a connected kitchen where everything or two or more gadgets communicate for better cooking.
The technology you use can be as simple as replacing old taps with hands-free or touch-activated versions, or as complex as a trash bin that helps you create a grocery list.
Using kitchen technologies can be challenging if you're not that tech-savvy, but they can make your life so much better. So think about which gadgets will make meal preparation and cooking quicker and easier. Precision cooker with Wi-Fi, anyone?
There are plenty of other kitchen must-have features. Whichever you choose to add or install, make sure you seek expert help from trusted custom home builders to ensure project success.