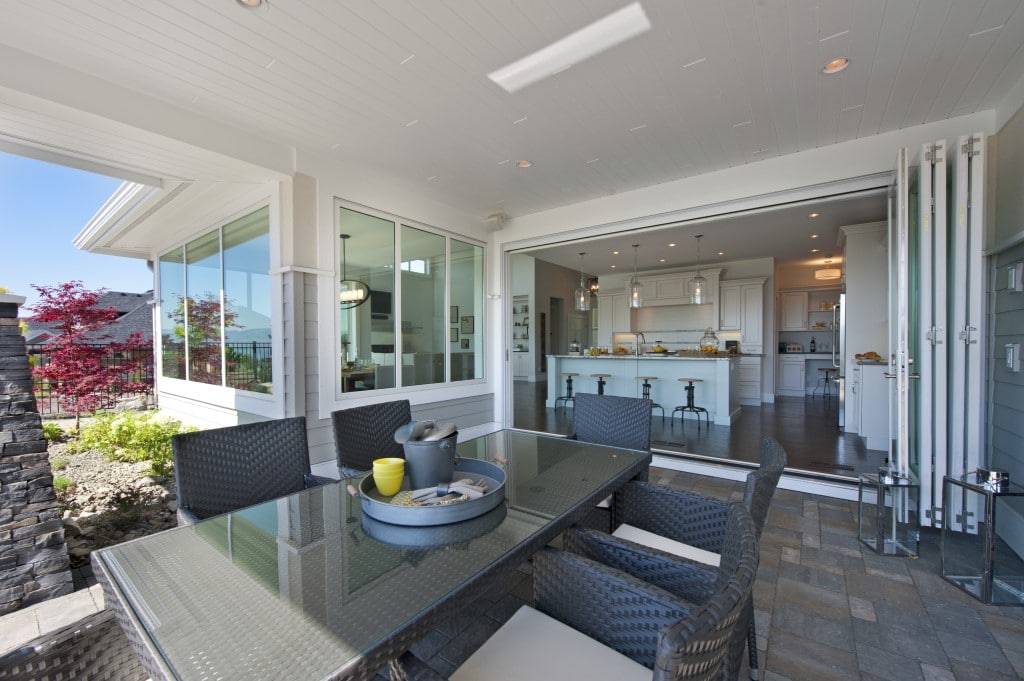 Benefits in Creating an Outdoor Kitchen
Just because you're buying a pre-priced home or a market-ready one doesn't mean that you cannot personalize your future house. Many developers, including us here at Rykon, offer an extensive list of options that allow you to customize your property and create a home that reflects your personality and matches your lifestyle. One of these options is an outdoor kitchen.
"Why should I have an outdoor kitchen?" you might wonder. Well, there are actually several reasons to get one, and these include:
Enjoying the weather
Kelowna has what experts call a humid continental climate that's bordering on semi-arid. This means that, aside from having cold and cloudy winters, the city enjoys dry, sunny summers with temperatures that can soar above 30 degrees Celsius. Staying indoors during these warm days is crime; fortunately, when you have an outdoor kitchen, you'll be encouraged to go outside and cook a delicious meal while enjoying the warm breeze and sunny skies.
Having more room for entertaining
Think about the last time you had a party at home. More likely than not, you and your guests crowded in your kitchen while you prepared the food and they kept you company, which probably limited your work area and made it harder for you to finish cooking. Fortunately, you can prevent this from happening when you have an outdoor kitchen. Instead of crowding around a tiny indoor kitchen, your guests can mill around a spacious outdoor cooking area and enjoy the view of your garden as they watch you grill tasty slabs of meat. Of course, since you won't have to prepare food in such a small space, you can speed up your cooking process and spend more time enjoying your party.
Keeping your house in tip-top condition
You might not realize it, but cooking your food indoors can actually wreak havoc on your home. This is particularly true if you're grilling or frying foods that emit an unpleasant smell, such as fish or seafood.
One way to avoid leaving bad odors in your house is to cook your meals outside in your outdoor kitchen. The aroma of the ingredients you use will just waft through the outdoor air instead of floating around your house, which means your home will smell fresh throughout the day.
Adding value to your property
Creating an outdoor kitchen can make your home worth more as long as it's done properly. It extends your living space and, if made with high-quality materials, can last for a long time. If you end up selling your house later on, you'll impress potential buyers with your beautiful outdoor kitchen and make them fall in love with your property. This, in turn, can speed up the selling process and even help you sell your home at a higher price tag.
Having an outdoor kitchen is one of the best ways to spice up your property. If you're thinking of buying a new home and would like to have an outdoor kitchen in it, get in touch with us here at Rykon to find out how we can help you.