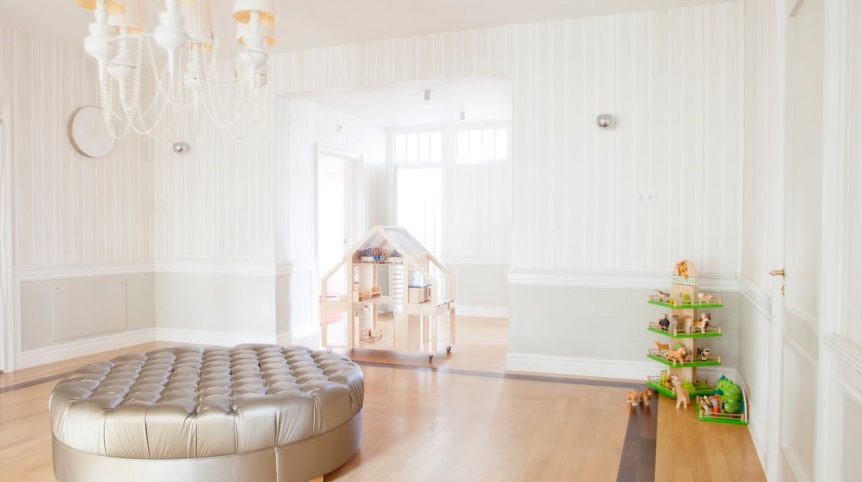 Bring Dead Space to Life with a Vibrant Playroom
Got a dead space around your home, particularly above and below the stairs?
Rather than waste that ceiling and floor space, you should add a playroom. Adding purpose to a dead space will make it come alive. With excellent design ideas and the expertise of construction professionals, what used to be empty and useless will become furnished and useful.
How to Turn a Dead Space into a Playroom
Decide between DIY and Professional
The choice to hire pros or build a playroom all on your own is really up to you. But it is highly recommended that you hire construction and design experts to spare you the hard work and complexity of the project.
This is especially true if you decide to take advantage of the dead space above the stairs, where you need to deal with high up areas. Before it can become a playroom, you first need to build a platform or foundation, which will need an extra set of hands.   
Think of your design choice
Should you go for something simple or complex? The latter would require input from an architect or designer, so you should book a consultation with them. A simple design, however, is something that a builder can provide you with.
Consider safety
A playroom built above the stairs will require security and safety features to ensure your children will be well-protected while playing. Rails, nets, and safety doors are some of your options.
Make sure to assess the suitability of a space and identify areas where children could run out to or escape to. Then, add the necessary protective and preventative measures.
Start building…
Add a base frame or foundation with consideration to headroom clearance. People should be able to climb up and down the stairs without knocking against one end of the playroom. Choose the thickest and most durable slabs of wood for the base frame.

Extend the foundation to the second storey of the house for accessibility.

Once the level frame is built, add the floorboards. You can choose to lay down a single sheet of plywood as the first layer and a cross beam for extra support. Then, complete the floor deck by adding the boards.

Add the rails, security doors, and other safety features in strategic areas. Don't overlook the importance of a visually appealing playroom that should complement the rest of house.

Furnish it with the necessary furniture pieces and accessories. If you use it as a study area at the same time, adding storage and essential items and electronics will increase the space's functionality.
Other ideas for a dead space
Whether above or below the stairs, adding a playroom is not your only option.
Above the stairs, add a:
Work office

Nook for reading

Relaxing room
Below the stairs, add a:
Drinking bar

Storage ideas

Work office

Contemporary playroom

Bathroom

Fireplace

Kitchen
Suffice to say that a dead space can become useful with a bit of imagination and the determination to bring it to life. For your little ones, it can be their very own piece of play heaven.