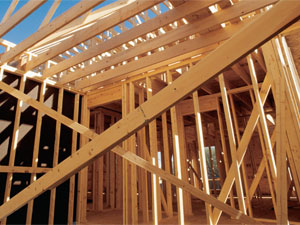 The building industry is heating up again here in the Okanagan with definitely increased activity over the past couple of months. New homes are popping up around the valley, especially in Kelowna where builders, suppliers, and trades have noticed a surge in business.
Call it post HST excitement or simply sunshine enthusiasm, there is no denying both the resale home market and new home construction are generating momentum heading into the last quarter of 2013. Here at Rykon the momentum and positive energy continue to build as clients move forward with design and construction plans.
With the increased work, volume trades have become busy and quality labour is costing more than it did early in the calendar year. With a shortage of quality tradesmen already affecting BC due to the booms in Northern Alberta and now in areas of Saskatchewan, 
prices are trending upwards.
At Rykon both the Construction Managers and Project Coordinators have noticed increases in labour prices across multiple categories of the home. Lumber prices also took a slight bump after leveling out over the summer months following the large increases of early 2013. Forecasters are suggesting that lumber prices will continue to trend upwards heading into 2014.
All things considered, the Okanagan is still seeing very favorable building costs compared to other markets in Western Canada. Price per square foot remains significantly lower in BC's interior when comparing homes that are under construction in other centers.
Come see us today for more information on construction and gain some knowledge on the process of building a new home.
September