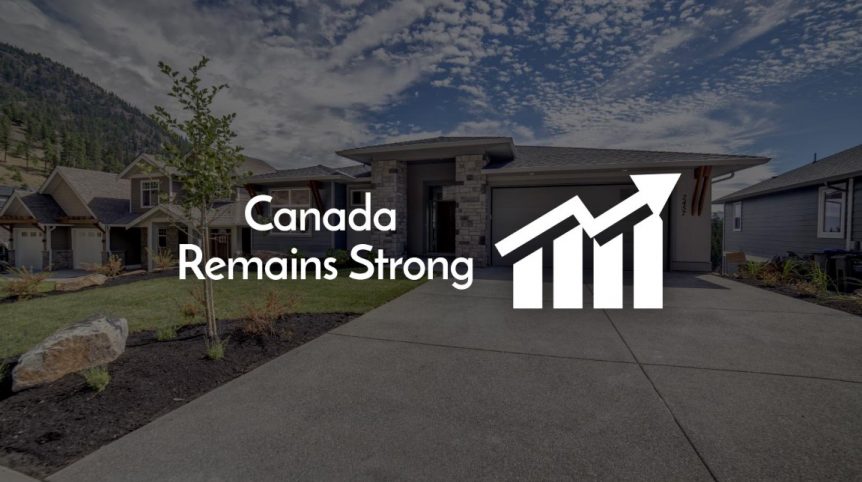 Canada Remains Strong Despite Lower Resales
Despite lower resales, Canada's housing market remains strong as evidenced by the new-construction segment that is still going strong.
Scotiabank suggests that this serves as proof of a strong market, despite the cooling period that the resale market is undergoing in the midst of a slowdown in the Greater Toronto Area (GTA).
According to VP and head of capital markets economics for Scotiabank, Derek Holt, the relative price change is in favour of new homes, making them more affordable. With employment and rising immigration driving more construction, new home prices are effectively dampened.
This came as a surprise to Diana Petramala, an economist with TD, who thought new-construction activities would have been curbed, what with the Fair Housing Plan in April targeting the pre-construction market.
"These new condos were not subject to rent control prior to the Fair Housing Plan, and now they are, which means that rents can grow maybe 2 per cent per year, and cap rates are already quite low given where prices are."
The affordability of some new homes, however, is propping up the pre-construction segment.
Petramala recalls a similar situation that happened in the Vancouver market, where the issue of affordability caused a shift from the existing home market to the new home market.
Petramala adds, "If you make… single-family homes less of a good investment, let's say, you're going to go and look for the cheaper option and that would be the pre-construction condos".
A published report by Urbanation revealed that a record number of condos have already been sold throughout GTA within the first half of the year alone. Over the six-month period, which ended in June, a total of 12,138 new condo units were sold, resulting in an explosive market performance.
According to the Canada Mortgage and Housing Corporation (CMHC), July showed the seventh consecutive monthly increase of the annualized rate of housing construction this year with around 217,550 units.
In the Vancouver census metro area, construction remains near record highs. In Toronto, construction activity also showed signs of resilience.
CMHC, however, warns that the continued affordability issue will further aggravate the home resale market that is already experiencing a plunge of more than 40% annually.
Desjardins Senior Economist Benoit P. Durocher also writes that the slowdown could mean new increases in light of the rise in housing starts.