About Predator Ridge
Live, Golf, Stay
Read More
Predator Ridge offers you a way of life other people only dream about and a truly unique ownership opportunity in the Okanagan real estate market. We've established a special community defined by some of the most beautiful geography in the Okanagan, brought to life by invigorating activities and the great people who live here.
Take it all in — the pleasures and natural beauty of Predator Ridge. Then ask yourself if you're ready to make this your home. Whether you wish to spend part of your time here or build a legacy home for future generations, we can help you escape the ordinary with a variety of ways to own that suit you best.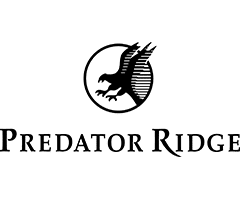 Visit Website
---
Come stop by our Real Estate Sales Centre and pick up a set of keys to tour our showhomes at your own pace.
Open daily 10-4pm or call Kim Barnstable @ (250) 258-9914
Why Predator
Easy access by car, air, or bus, world-class wineries and the best-golfing climate in Canada are just a few of the reasons for buying real estate in the Okanagan. At Predator Ridge, everything is on your doorstep: golf, tennis, cycling, hiking plus two culturally rich urban centres each just a short drive away.
Some of the region's most stunning scenery has been complemented by thoughtfully designed architecture expression to create a resort community like no other. There is a home for you at Predator Ridge that fits your life and style.
Amenities

FITNESS CENTRE
With all the amenities of a private club, including a lap pool, organized fitness classes and more, a workout here feels more like play.

KURSPA
Until recently, access was exclusive to Sparkling Hill Resort guests, but for a fee guests and residents of Predator Ridge can also enjoy The KurSpa – one of North America's top wellness spas.

COMMONAGE MARKET
Open daily, Commonage Market serves fresh sandwiches, specialty coffees and stocks general groceries, fresh produce, local delicacies, sundry items and more.

HIKING & WALKING TRAILS
Over 14 kms of well-maintained hiking and walking trails, allow you to enjoy scenic vistas and the natural beauty of Predator Ridge including many species of plants and wildlife. To learn more about our trail network, download the hiking trail map or visit the Predator Ridge Fitness Centre.
PET FRIENDLY
At Predator Ridge, we know the importance of pets in our lives and the role they play as members of our family. Nearly half of all residents at Predator Ridge own at least one dog and we're seeing more guests traveling with their pets.
That's why our pet friendly community, offers our residents & guests a wide variety of amenities that cater to your four legged friends.