About Sonoma Pines
Golf, Views, Community
Read More
A stones through away from downtown Kelowna resides a flourishing and colourful community called Sonoma Pines. Located in West Kelowna, Sonoma Pines borders the renowned Two Eagles Golf Course, and is neighbors with the fastest growing retail and amenities development in the Okanagan. Overlooking the glory of Okanagan Lake, Sonoma Pines is a truly marvelous community, and is now the #1 Selling New Home Development in the Okanagan.
Sonoma Pines is an affordable, secure, and maintenance-free community, flaunting vibrant colours, and affordable price tags. Located within an hour of two of Canada's finest ski resorts, 10 minutes from downtown Kelowna, neighboring five championship golf courses, and a stone's throw from shopping and other amenities, there's never been a more appealing time to live in Sonoma Pines.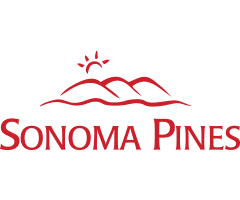 Visit Website
---
What's Near Sonoma
Award winning wineries
No lack of selection of culinary marvels
Steps from the Golf Course
Retail shopping just minutes away
Fresh local produce
The beautiful Okanagan Lake
And Much More!
Sonoma Pines has officially sold out. If you are requiring general questions you are welcome to call.
Thank you to our customers, project staff, trades, and suppliers for making Sonoma Pines yet another Rykon success story in building value and community.
Guide to Downsizing
Figure out the layout of your new home and sort your belongings accordingly.
Depending on how much notice you have, the earlier you can start organizing your belongings, the better.
Stop being so sentimental.
Don't be scared – everything's going to work out great.
Why Sonoma Pines
Check out some of the great things Sonoma has to offer. Zoom in-and-out to see more!