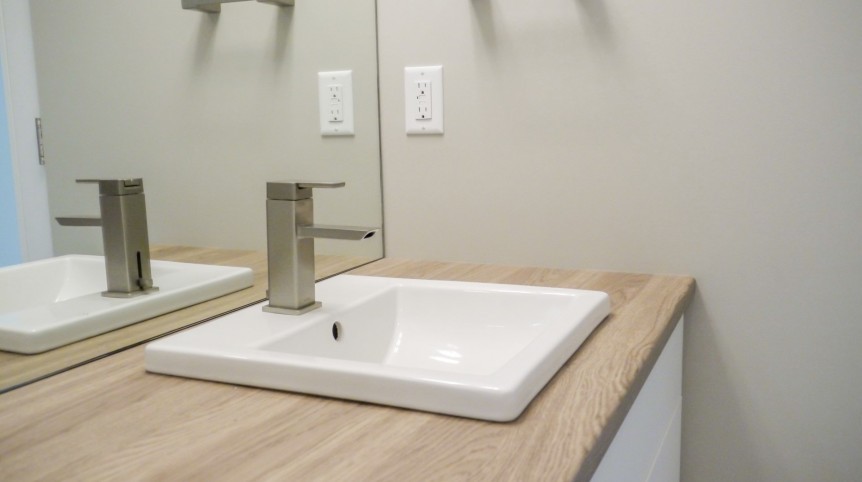 Comparing Different Faucet Styles
Comparing Different Faucet Styles
Faucets have grown to become more than just a fixture where you get water. These days, you see faucets in different designs and even colors. While the variety of faucet styles to choose from has increased, one thing remains certain: there is one that suits your style and needs.
The Common Faucet Styles
Pull-Out Faucets
Pull-out faucets usually come with a single lever handle for adjusting the flow of water as well as the temperature. Depending on the design, you can have different spout styles with some more arched than others. The ones with the higher spout allow more room for cleaning tall pots. The pull-out spray head also makes it easier to clean pots that won't fit in the sink.
Pull-Down Faucets
Similar to the pull-out faucet but differs in that the spray head has only one way to do: down. This design is ideal in kitchens with deep sinks. The spout can be pulled out for cleaning or washing. While these are the basics, some makers offer models with different capabilities. For instance, there is a model offering different kinds of spray for use in different functions.
Commercial or Fusion Style Faucets
Also called the commercial pre-rinse faucet, this is usually found in restaurants or a commercial kitchen. These models feature a high arching spout with a pull-out spray nozzle. While that sounds remotely close to the pull-down faucet mentioned earlier, the difference is that this one is rather big. In fact, it's too big for residential properties but some makers have smaller offerings for homeowners.
Separate Spray Faucets
Unlike the pull-down and pull-out varieties, this kind of faucet has a separate spray nozzle. This is better suited for those who like the idea of a spray but don't want it to be integrated into the actual faucet. The spray is a great feature to have in the kitchen as it makes rinsing the dishes a lot faster.
Touchless Faucets
Mall bathrooms and other commercial centers are increasingly using this kind of faucet. But this doesn't mean that it can't be installed in homes, especially those with little children. Kids love playing with water and having a faucet that only activates through hand motion helps conserve water. That said, it's also convenient to not have any handles in faucets to prevent certain issues like breaking off or becoming loose.
Two-Handle Faucets
This model is a more traditional one with separate handles to control hot and cold water. While most would prefer the more modern designs, there are some who still like the traditional styles and this is for them.
There are more faucet styles in the market right now, but these are the ones that are usually seen in commercial centers and residences. Choosing the right faucet style can be daunting but knowing your needs and the design of your house helps you choose the right one. Keep in mind that picking a faucet is not all about preference, you have to consider functionality as well.