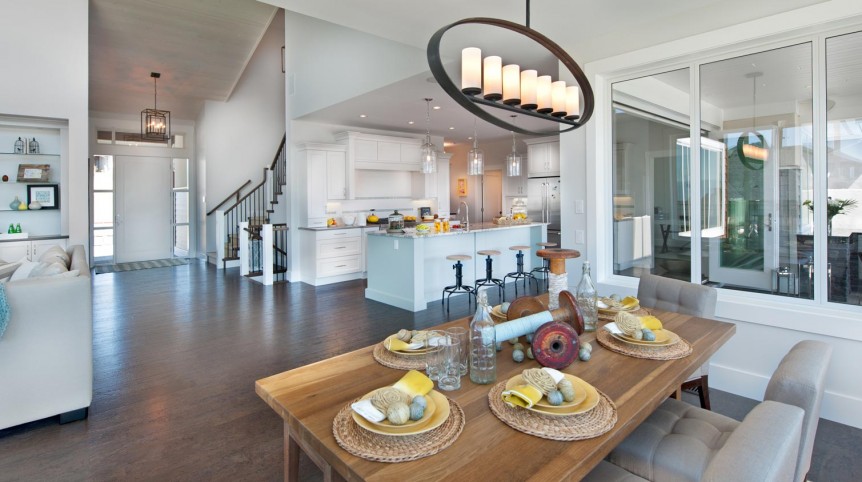 From Drab to Fab: 8 Great Upgrade Ideas for Your Home
Maybe you're planning to put your house on the market and want to set the highest possible asking price. Or perhaps you've simply outgrown your home and want to give it a new look and feel. Fortunately, if you find yourself in either of these situations, there are many ways to upgrade your home and make it more attractive and comfortable. Here are some of the ideas you'll want to explore:
Consider a full kitchen remodel
With the rise of the home-cooked meals trend, a lot of house hunters are now looking for properties with beautiful and spacious kitchens that make cooking easy and enjoyable. So, one of the first upgrades you should consider is kitchen remodeling. Choose elements that have a fresh and modern feel, such as Shaker cabinets and stainless steel appliances, and pay attention to tiny details like knobs, pulls, and other hardware.
Breathe new life into the bathroom
Bathroom renovation is the second most popular home upgrade after kitchen remodeling. If your bathroom is still in good shape, you can get away with replacing old faucets and shower heads with new ones. But, if it looks the worse for wear, you'll want to do a full remodel that will give your bathroom a brand-new appearance.
Install new floors (or repair old ones)
If your floors are cracked, stained, or generally not in good condition, it's time to give them an overhaul. You can have them repaired or refinished by flooring experts but, if you have the budget, it makes sense to take out the old ones and replace them with new flooring. Hardwood is the best choice since it gives your home a warm, welcoming feeling, but cork, laminate, and stained concrete are also great options.
Give your windows a new lease of life
Replacing your old windows can boost your home's beauty while making it more energy-efficient. Choose windows that let in as much sunlight as possible, and opt for double- or even triple-glazing to keep your house warm without using too much energy.
Revamp your roof
This can be an expensive project, but it's totally worth the cost. With a new roof, you won't only protect your house's foundation from water damage but you'll also enhance its curb appeal and make it more attractive. Make sure to hire a professional roofer who has years of experience and will give you great value for money.
Overhaul your home's exterior
If you want your home to make a great first impression, you have to ensure that it looks great from the outside. Repaint the exterior walls or give the sidings an overhaul, or at least rent a pressure washer to remove dirt and grime from the surface. Replace the front door or, if you have a limited budget, repaint it in an eye-catching color and install a new knob, a shiny knocker, and other hardware.
Spruce up your outdoor space
Whether you're selling your property or not, you'll want to ensure that it has excellent curb appeal and will instantly impress anyone who visits your home. Hire a professional landscaper to transform your front yard and backyard into a beautiful garden, and have your driveway and pathways repaired and repaved.
Invest in sustainable features
You will never regret making your home more sustainable. It won't only make your property more attractive to potential buyers, but it will also help you reduce your energy consumption and reduce your utility bills. Switch to double-glazed (or even triple-glazed) windows, buy new appliances with high energy ratings, and replace old light bulbs with LED bulbs. If you have a bigger budget, you'll want to install solar panels to generate electricity and heat your water using solar energy.
Explore these ideas to decide how you'll upgrade your home and give it a whole new look and feel!