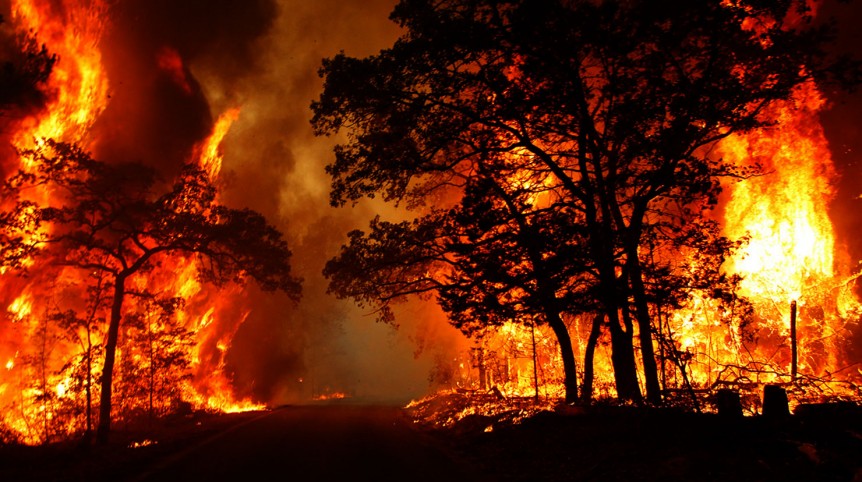 How Does the Fort McMurray Fire Impact the Building Industry?
The Fort McMurray fire has made the oil sands boomtown famous throughout the world. But the reality of the incident is sobering: more than 80,000 people have been evacuated  where immediate return to their houses (or what's left of them) may not be possible as the fire is not fully contained.
In Fort McMurray alone, 10 percent of the infrastructure in the town — which is equivalent to roughly 2,400 buildings — has been burned, making a lot of people homeless. Schools, hospitals, and other critical structures have been saved, but numerous houses and apartments have been burned to the ground, leaving only twisted hunks of metal and blackened fragments of concrete.
Economically, the Fort McMurray fire is expected to have a huge (though thankfully temporary) impact on Canada's gross domestic product. But, for those who are in the building industry, the big question is this: how will the fire impact the construction sector? How will the industry move forward?
It's still too early to make conclusions, but several things have become more obvious as time passes. These include the following:
Cleanup will be the first priority
Before any construction can be done, the town and its neighboring areas will first have to be freed from debris. This is a huge task considering that thousands of buildings have been destroyed and have resulted in piles of damaged metal, concrete, and other building materials.
Fortunately, construction companies are rising to the challenge and are taking steps towards cleaning up Fort McMurray and other affected areas. Some building firms are holding job fairs and putting up job postings to attract laborers, who will be shoveling and moving debris to help Fort McMurray. Therefore we can expect the possibility of current laborers in our city transferring to Fort McMurray to help rebuild. In turn, this could result in construction companies becoming increasingly busy to keep up with the demand in Kelowna. Rykon is aware of the challenges to come but is prepared to push through them and keep our clients at ease.
Rebuilding will not be immediate
Even if construction companies can attract numerous laborers, the rebuilding phase for Fort McMurray and other areas won't start right away. The fire is still burning and, although residential areas are being protected, the local authorities are not allowing people to go back to their homes right away. On May 9, the Alberta government revealed that it would announce a re-entry plan for residents in about two weeks.
Not everyone will want to rebuild in Fort McMurray
Many home insurance policies in Canada cover the replacement costs of rebuilding a house that has been burned down in a wildfire. This means that a substantial number of Fort McMurray residents have the option to receive a payout from their insurance provider. But not all of them may decide to rebuild a house in the town. For one thing, the market value of properties in the area has substantially declined in the past months, which may prompt homeowners to relocate to other towns and cities where their houses will have higher value. Many people may also find going back to Fort McMurray a traumatic experience and will want to move to a place where the incident can be forgotten and a new life can begin. This, in turn, means that only a small number of Fort McMurray families may rebuild and that local construction companies may not see a huge rise in projects. This may result in Fort McMurray families travelling to other towns, such as Kelowna, in search for a home. Although a tragic event , we welcome all and are more then willing to aid those in building or buying a home.
Although this is just an analysis on the impacts the fire may have on the building industry, we encourage you to monitor the events in real time to observe the effects that may come on the construction sector.
We feel for the families that have lost during this time and wish them the best!
May 2016