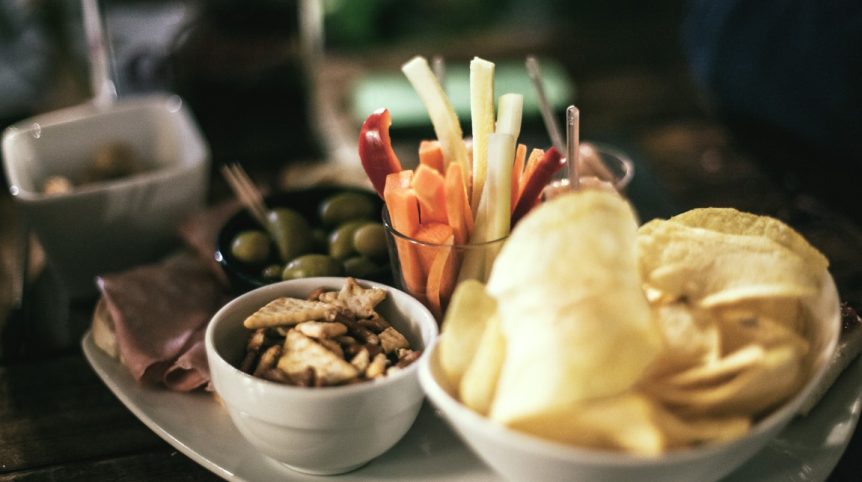 Ideas for entertaining for "the game"
There are seven Canadian teams in the NHL. There's also a national ice hockey team, for men and women. And with watching hockey on TV comes the big question: how are you going to entertain those who are coming over?
Be it good friends or family members, you can never go wrong with these two entertaining staples: food and drink. But with the multitude of choices, how can you decide on what to serve on game day?
Food
Are you supposed to serve a meal or just finger food? The answer depends on the match time or simply preference.
You can invite people over for lunch when games are scheduled in the afternoon then serve them finger food during the match. Hockey nights can also start off with dinner and some light snacks when the game begins.
Or, you can just forego the heavy lunch and dinner and just go straight to offering finger food, be it jalapeño poppers, fried chicken bites, or chips.
Whichever the case, the key is to always be prepared. The last thing you want is miss a great play because you were off busy in the kitchen. Pick food that can be prepped the night before so you too can enjoy game day.
Drink
What would match day be without a few drinks, right? But what drinks should you be serving is the question. Are you serving beer from the can or bottle? Or do you want to make an effort and whip up some fancy drink?
Again, the decision is entirely yours but do consider the makeup of your visitors. Are there kids? Does the visiting party include grandma and grandpa?
Make sure that the drinks you serve are friendly to the audience that is present. If that is too much trouble for you, going the "one drink fits all" approach isn't such a bad idea.
More Fun Ideas
Having friends or family come over to watch a hockey match is already fun in itself. But how can you take it up a notch? You can decorate using team colours and even make sure the napkins, disposable cups, plates, and utensils are in the same colours of the teams playing.
Serving sweet treats offer more options for displaying team colours, be it in cookies or a cake. The drinks served could also come in the colours of the teams that are playing.
You can even have a special "bar" constructed in one corner of your home or entertainment room so you can put all the food and drinks there so everyone can just help themselves.
Hockey night shouldn't be a stressful affair. Preparation will definitely be key to making sure that both you and your guests will not only enjoy the game but also the food.