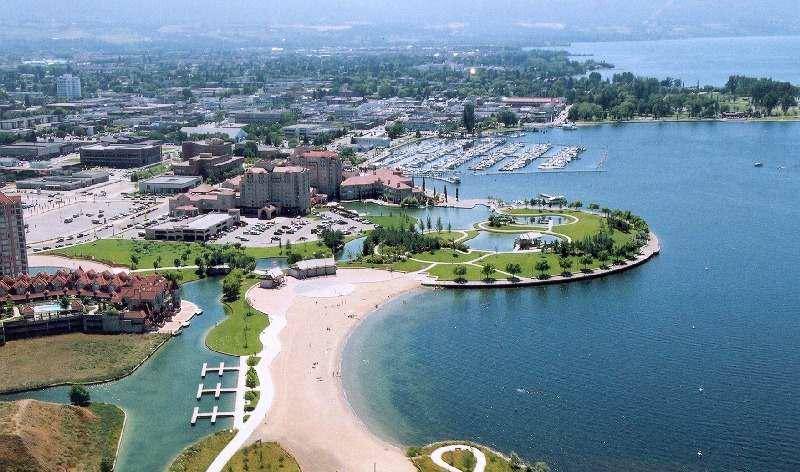 Is Kelowna 'The Next Big Thing?'
Kelowna is arguably one of the most beautiful cities to call home in Canada and most recently the characteristics of this city, which the locals adore, were raved about by the Aspen Times in January. The article, written by Amiee White Bealzey, describes Kelowna as the 'Boulder, Colorado, of 40 years ago.' Kelowna offers breath-taking scenery, a historic downtown, amazing cuisine, award winning wineries, 19 epic golf courses, several marinas, a top ranking junior hockey team and a number of outdoor activities such as skiing, snowboarding, skating, hiking, biking and a variety of water sports.
Kelowna is not only the 'next big thing in travel,' but also one of the fastest growing cities in Canada. Between 2006 and 2011 Kelowna ranked as the fourth fastest growing city, growing by 10.8%; following Calgary (12.6%), Edmonton (12.1%) and Saskatoon (11.4%). It is worth your time to visit and experience what Kelowna has to offer. Who knows, maybe you will end up making Kelowna your new home. You definitely won't be the first person to enjoy a vacation in Kelowna and entertain thoughts of living and retiring in this beautiful city!
If you are considering Kelowna as a place for your next permanent residence, or a spot for a vacation house, your timing could not be better. On Wednesday January 21st, 2015 the Bank of Canada lowered the interest rate to 0.75%, which means the cost of borrowing is extremely affordable for mortgage purposes. Be sure to check the bank reports for current mortgage rates and how the interest rate will impact their willingness to approve potential mortgages. For a closer look into the Interest Rates and what the Bank of Canada is projecting you can visit: http://www.bankofcanada.ca/
February