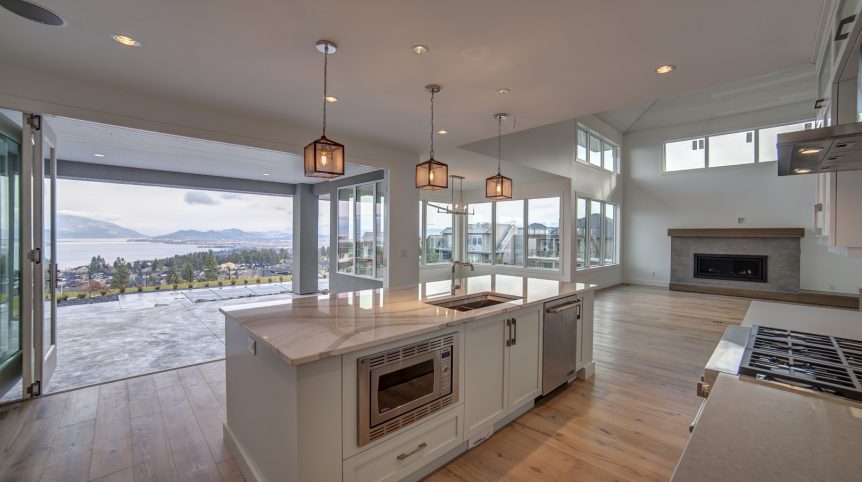 Kitchen Trends: What's New in 2017?
Kitchen Trends: What's New in 2017?
A new year always brings certain trends with it, some stay while some fade away. While true in terms of fashion, it can also be said for almost anything, including our homes. The kitchen is one of the most used areas of a house and will most likely be included in a renovation project. With renovation comes the discussion about sticking to trends. While it's not a good idea to renovate a kitchen solely based on one trend, it's nice to incorporate elements that will stand for a long time.
Kitchen Trends for 2017
Natural Wood
Although contemporary designs remain popular across all age groups, farmhouse style is increasingly being preferred by millennial homeowners. As such, it won't be a surprise to see a lot more warm wood kitchens in the year.
Not everyone is keen on the idea of using wood in the kitchen. For example, hardwood floors are usually frowned upon especially in an area where water and other liquids are frequently used. Wood is prone to dents and susceptible to moisture so it doesn't make them the perfect fit. However, the quality and longevity of a wooden kitchen floor also depends on the kind of wood used.
Kitchens that don't feel like cooking areas
One of the kitchen trends to watch out for this 2017 is kitchens that blends right into the home. You might think that kitchens and other rooms are supposed to blend, but this trend makes a kitchen not look like a kitchen. In short, you wouldn't believe that food is being prepped in the area or that cooking actually takes place there when you walk past it.
Appliances bursting with color
We are so used to neutral colors when it comes to appliances but a kitchen trend in 2017 is going to break that. Although there is still nothing wrong with picking a safe shade, colorful appliances are in. This can work if there is one appliance in a shade that pops out from the rest. For instance, you can choose a red range for a grey-themed kitchen.
Campaign furniture making a comeback
This kind of furniture was popular in the 1800s when they were used by gents in the military. They wanted the comforts of home along with them when in the battlefield and campaign furniture solved the portability issue. Brass was a common metal then used for handles, hinges and locks and that detail is making a splash in 2017.
Kitchens with contrasting tones
While a kitchen with a singular color theme looks great, a nice play of tones is equally pleasing. For instance, you can have a kitchen island with royal blue detail set in a kitchen painted white. You can even paint some areas of the kitchen royal blue as well.
Just like fashion trends, trends in the kitchen will go away eventually. The trick is to pick a style that will last a long time. As you can see, campaign furniture was big back in the day and details of it are making a comeback.