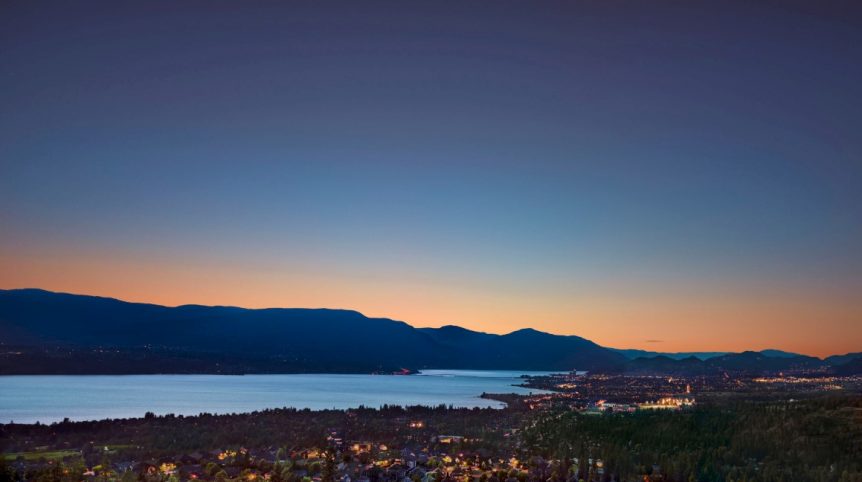 Living in Kelowna Is Becoming Irresistible to Potential Home Owners
Located in the heart of the Okanagan Valley, Kelowna is a bustling city which is not only a popular tourist destination, but also, one of the places in British Columbia where people dream of living. In just a span of 13 years, its population has ballooned from 96,288 to 122,000 in 2014.
It's easy to see why the largest city in the Okanagan Valley is fast becoming a favourite choice of people who want to invest in property. Promising both the urban and rural lifestyles, Kelowna is considered a haven by those who live here and a paradise by those who visit.
Still haven't been to the city? Are you intrigued about why people from and beyond Canada choose to live here?
Here are what makes this city the place to be:
It's all about the weather
The almost perfect Kelowna weather is perhaps the top reason the population of the city is rising. The combination of hot summers and mild winters is what tourists and the locals rave about. During summer, you get all the sunshine you want and in colder months, the winter weather is temperate.
Sports and outdoor activities abound
Whether you are an outdoor enthusiast, a nature lover or sports buff, you will love Kelowna. There are just tons of things to do and places to go while here. Hike into the woods or be in awe at the beauty of the waterfalls nearby. Or perhaps, you can explore the city on your bike. There is around 300 km of cycling lanes and 40 km of paved multi-use paths. Also, there are numerous hiking trails and picturesque views to see. And in winter, the Big White Ski Resort awaits skiers.
There is the Okanagan Lake
Water activities in this interior part of BC are not only enjoyed in the beaches here. Kelowna is also along the lake where people can have fun in and out of the water. These are boating, paddle-boarding, fishing, canoeing and kite surfing. So whether you just want to enjoy the beach or experience water adventure, you can have it here. And the good news is, will never run out activities to try any day of the year. So, if you want to try what they call "Okanagan Lake Living", you have two options. Either buy property by the lake or build your home on the hill, overlooking this beautiful body of water.
Business is good here
With tourists coming to visit and exploring all-year round, starting a business here can be a breeze. If the property you will buy here is a second home, you can consider renting it out to tourists several times a year. A restaurant business is also lucrative here. If you have the knack for entrepreneurship, you can try it in this city. Conversely, if you prefer to work, there are plenty of job opportunities for you. You can apply in one of the hundreds of software and technology companies here.
Kelowna is a vibrant city that offers fun, adventure and great opportunities. Aside from the lake and other beauties of nature, there are parks and theaters to go. Just imagine waking up with a lake view each day or hiking on weekends without having to drive far or travel by plane. Wouldn't you want to live here?