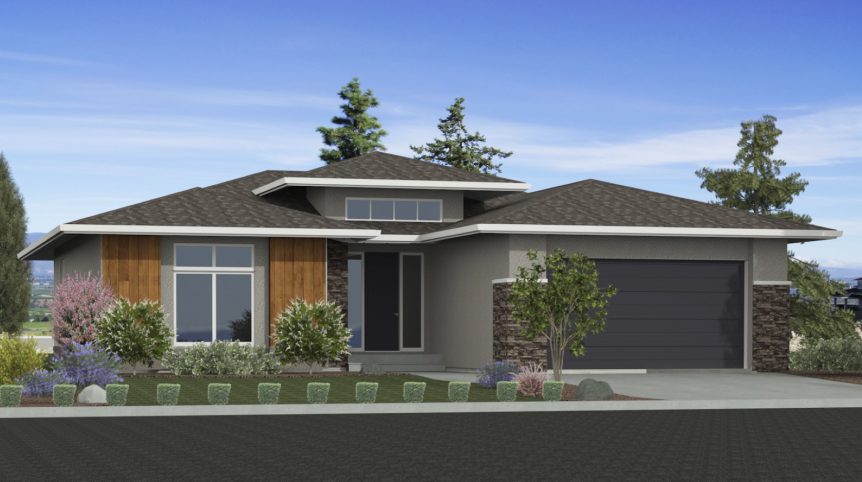 Market Ready Program Launch!
The spring is here, the weather has been phenomenal and spirits are bright in the Okanagan despite recent declines in the Canadian dollar and oil prices. If there is anything that can change your mood its life in this Okanagan climate and the quality of life that comes with living in a great Western Canadian city. All that to say why wouldn't you consider living in Kelowna or surrounding area for the right price? We at Rykon think its a worthwhile question and were here to add a little gas to the Kelowna consideration fire.
We are pleased to announce the launch of our new MARKET READY PROGRAM with presentation material making its way to the printer and information on the website under the – Building a Home heading. Take some time to surf through our 5 feature plans, some of which are brand new creations. We are even working on alternate exteriors for the plans to suggest that craftsmen may be your preferred look or maybe you would like something with more of a contemporary edge? Either way we will unveil fresh elevations and give potential suitors choices on what they would like to see.
Lets be honest here for a second, the real reason we are so excited about this program is the PRICING! In the province of BC where we recently felt the effect of building code changes driving costs up and with other supply costs increasing as well, we feel the timing for a fresh look is now! Working with our preferred trades and suppliers to create a program which breathes simplicity and allows clients to take advantage of our 30 plus years of building in the valley is the foundation for the Market Ready Program. We do want to point out we still provide clients with the freedom to go shopping and choose what we refer to as the big 6: counter-tops, cabinets, flooring tile, plumbing fixtures and light fixtures.
Some come on in and meet with the sales team of Kolby and Wayne and find out why Rykon Construction should build your next home!
More information on the Market Ready Program to be released over the following weeks, including a pricing sheet with various options.
Current information available here: https://www.rykon.ca/building-a-home/market-ready/
April