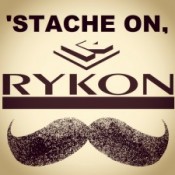 MOvember a Few Short Days Away!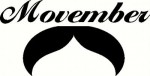 5 Days away from the month formerly known as November (now Movember to most)  brings much excitement and anticipation at Rykon Construction.
"Stache on Rykon" will officially launch November 1st, initiated by Rykon's own Neal Campbell (Current Employee Spotlight). The participation in Movember has created a buzz throughout the Rykon team and we are encouraging everyone to join in and support all that Movember represents. Sacrificing your upper lip for one month of the year is surely acceptable in support of such a great cause!
What the stache stands for …
Movember's primary objective is to raise awareness and funds for all men's health issues, but most specifically prostate cancer and male mental health. We want everyone to know that prostate cancer is highly curable if caught in its early stages, so Movember aims to increase early detection, diagnosis and effective treatment. This will ultimately reduce the number of deaths from cancer.  Mental health issues impact males across all age groups, socioeconomic sectors, geographies and ethnicities. There is a significant need to address awareness, risk assessment, access to care, treatments and the impact on surrounding family, friends and society.
Movember is for everyone …
Ladies, you can get involved as well. For ideas and how to become a 'Mo Sista' visit the Movember homepage.