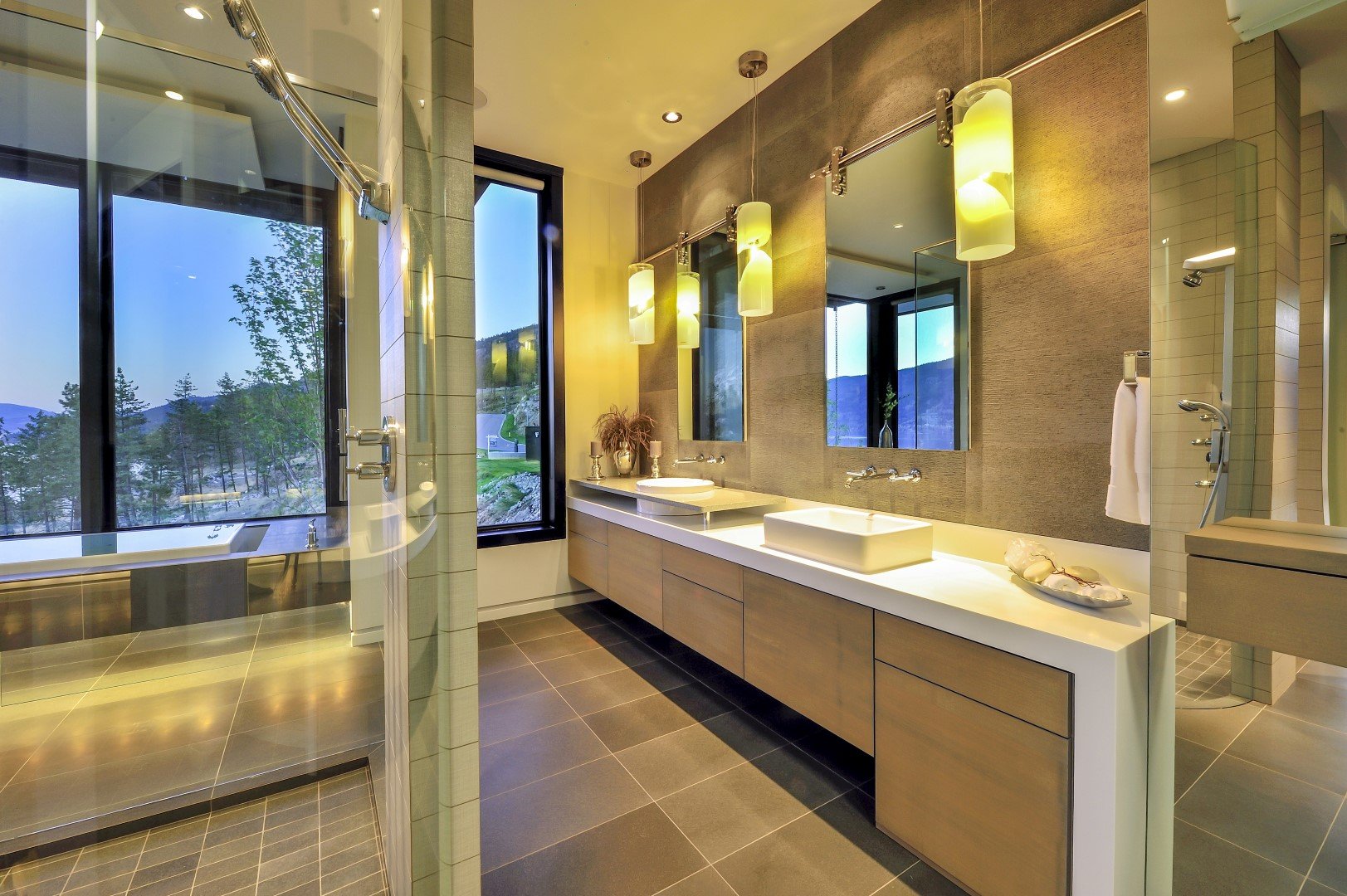 What You Need to Design a Smart Bathroom
Whether it's a new construction or a renovation, you should consider adding Smart Technologies to your bathroom. It's the best way to make a bathroom functional, even when it is small. The use of the latest technologies will also improve your home's energy efficiency and sustainability.
A smart shower, for instance, lets you adjust the water temperature to lessen the burden on your heating system, control the water flow to conserve water, and set the timer to limit bath time. And when no one is using the bathroom, the lights will automatically turn off.  Who doesn't want a bathroom such as this?
A fully automated bathroom even lets you control the digital features with a single remote or through a smartphone app.
How to design a smart bathroom
Smart designs revolve around automation systems. This means you need to start researching on bathroom automation systems if you want to pull off this project with success.
High-tech toilets
Such toilets revolutionize the way we do 'number 1' and 'number 2', with features that take into consideration what we need and do to answer Nature's call.
What are the features to look for?
Takes care of cleaning up without the use of hands or toilet paper.
Features temperature-controlled water, automatic dryers and spritzing wands.
Toilet seat warmers, or antimicrobial seats
Motion sensors and LED lights
Self-cleaning
Digital faucets
Faucets, these days, are sensor-controlled, turning on and off automatically. Some run within a specific time frame. But smart, digital faucets do more than just turn on and off.
What are the features to look for?
Settings for temperature control and water flow
Touchless technology, whether using infrared to turn the tap on and off, or the use of a timer.
Programmable features, such as teeth-brushing option and timed shower
Smart tubs
Modern soaking tubs are adopting smaller, streamlined shapes, with inspiration from Japanese-style soaking tubs, complete with digital fittings. Most of them are also stand-alone tubs.
What are the features to look for?
Modern tub faucets
Added features such as mood-enhancing lighting and Chromotherapy
Delivers a steady stream of warm massaging bubbles through the use of an air bath, instead of massaging jets
If there's still room available, you can add LCD shower panels, waterproof TV and refrigerated bathroom cabinets.
Once you have all the smart technologies you need, time to start creating a layout with a place for each feature.
Got a small bathroom?
Choose a pedestal sink, unless you need a storage space were a vanity cabinet is a better idea. Just remember to keep it small.
Set the sink and toilet along one wall of the bathroom.
Place the bathtub along the far wall. Add a window to bring in the outdoor view, and create the illusion of space.
Forgo the shower door, and use a shower curtain instead.
Place a large mirror behind the sink area and/or right across the window to make a room appear significantly larger.
If you have bigger floor space available, then you can play around with the design to create a smart, sustainable bathroom.