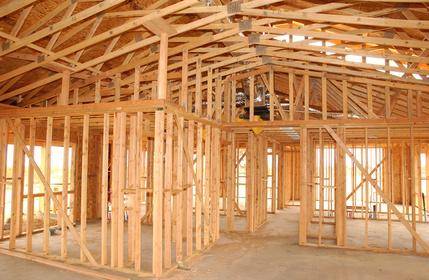 New Building Code in Effect
With 2014 officially in the books and 2015 now upon us, we look forward to what the New Year has in store at Rykon Construction. Despite the recent dip in oil prices and a threat of increased interest rates from the Bank of Canada, the outlook is still very positive. Let's face the facts, the Okanagan remains a desirable place to live and that isn't going to change anytime soon. Empty nesters still look at Kelowna as a premier retirement spot and vacationers often fall in love with the city or surrounding area during their summer trips. With that in mind and statistics suggesting that housing starts were up significantly from 2013 to 2014 the market trends would suggest that 2015 will be a busy year for builders in the Okanagan and tradesman can feel comfortable that there is plenty of work for them right here at home.
One change that will impact building and should be brought to the attention of all prospective home builders in 2015 is the BC building code changes implemented on December 19, 2014. At this point the code changes are still "murky waters" so to speak and the City of Kelowna will have to make some of their own interpretations on the rules handed down from the British Colombia building and standard safety branch. However the changes should be acknowledged and the more educated people can be before they step in to see a builder, the better off they will be in understanding changes that must be implemented in their new home. What we do know for sure is that code changes will impact home building budgets and more specifically the insulation and heating categories.
"Effective December 19th 2014, the BC Building Code will introduce new energy efficiency requirements for houses and small buildings (Part 9 buildings). The changes will be integrated into the online version of the BC Building Code shortly after December 19th, but Code users can preview this content here. This PDF is for information purposes only, and does not form the requirements of the BC Building Code until the effective date, December 19, 2014. As revisions to this content are possible, Code users should monitor any changes on the Errata and Revisions tab of the BC Codes website: www.bccodes.ca."
For more information please visit http://www.housing.gov.bc.ca/. Code users are encouraged to use the building and safety branch bulletin to understand changes and monitor how they will be enforced going forward.
At Rykon Construction we will continue to construct fine quality homes and ensure that we are following the new codes set in place. As we continue to learn how this will impact home building here in the Okanagan we will offer additional information and shed light on the situation as we fully understand and grasp what the new standard dictates.
January