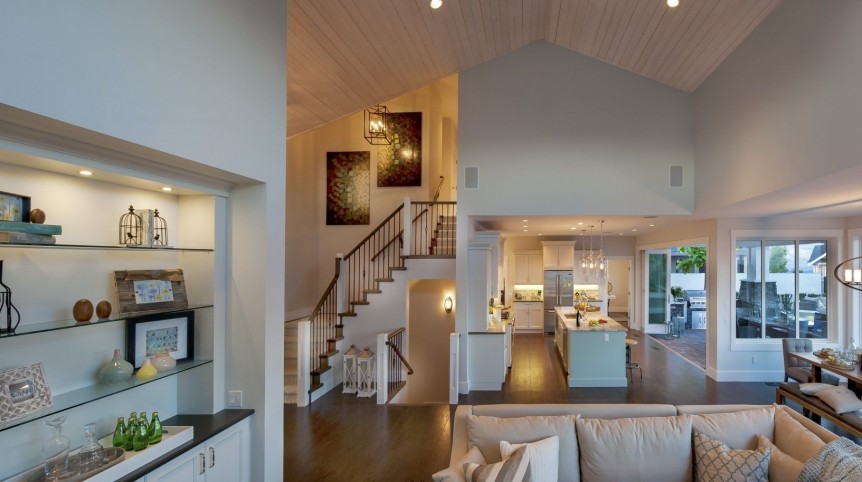 New Home Ownership Made Easy
Enjoy luxury living in a premium home affordably built in one of Kelowna's finest new neighbourhoods.
Rykon Construction specializes in elegant Market Ready Homes homes skilfully designed for discerning homeowners interested in a streamlined process, predictable pricing, and quality workmanship.
We've taken the headache out of home design and construction. Simply pick your lot and design and leave the rest up to us. We offer single-family homes and maintenance-free townhomes with fixed pricing, dependable timelines, and designs you can tweak to fit your lifestyle.
Make sure you plan a trip up to check out our show home in Wilden; a picturesque neighbourhood with ample green space, breathtaking views, and access to the stunning Glenmore Highlands. Rykon is happy to provide you with more information regarding the Market Ready Homes perfectly suited for Upper Canyon Road in Wilden or other fine developments in Kelowna where we are actively building.
Pricing You Can Bank On
Say goodbye to cost overruns and painful decision-making. Rykon offers a number of unique floorplans all pre-priced to provide peace-of-mind. Choose the one that fits your lifestyle best.
Schedules You Can Count On
Determine your plan, budget and specifications up front before construction kicks off and then sit back and enjoy a relaxing and smooth build as Rykon shoulders the workload for you. Its an approach that alleviates stress and ensures that timelines are met through the course of construction. If we build the house on paper and determine all the details before we begin, the bulk of the work is done and confusion is eliminated.
The Choice is Yours – Take Another Route
Build in one of several Kelowna neighbourhoods with Rykon and choose the custom process we have been working to perfect for over 30 years. If detail and precision is what you're after the Home Steps custom building process is sure to exceed expectations. Let us show you how organized a custom build can be with a transparent approach many clients have thoroughly enjoyed. Both the custom or market ready approach will give you a Rykon quality home that you will want to show your friends.