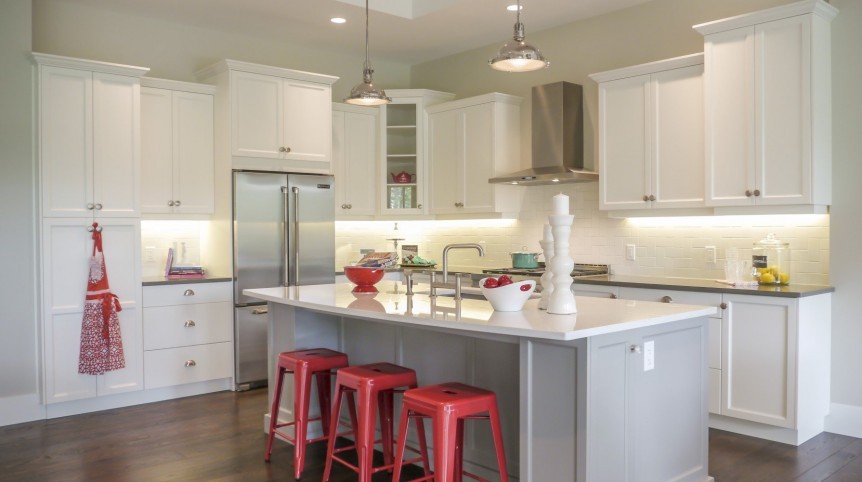 Renovation Tales: A Bigger Kitchen for a Growing Family
Renovation Tales: A Bigger Kitchen for a Growing Family
When your family is getting bigger, you'll need to up-size your home to accommodate everyone. Start with the kitchen because this is where the entire household is likely to convene more than once in a day.
There are two ways to renovate your home – extend or revamp.
The former involves breaking down walls and additional construction work, while the latter simply means rearranging the kitchen and replacing bulky items with slimmer ones. But there's a balance that must be achieved. After all, a growing family could mean buying a bigger refrigerator that will require a bigger space.
How to renovate a kitchen for a bigger family
Identify how your family will use the kitchen
What you plan to do in the kitchen will dictate the level of renovation that needs to be done. For example, if you will be cooking many meals in a day, what with the need to feed more people, you may need to have a larger counter top, a double oven and whatever it is you need to perform loads of work.
Make a list of the must-haves
These may include a bigger refrigerator, deeper sink, more counter space, and a table that will comfortably seat all household members. Once you identify your kitchen's functionalities, everything will come to you.
Decide between open and separate
An open kitchen layout has been the trend for years, but it is most applicable for homes with limited space. But if you have plenty of room available, separating different functional areas can make sense. You just need to tie up all areas by way of decoration, such as complementary paint colors.
Consider having an eat-in kitchen
This will make it easier to feed the children while minimizing the mess they make in one place. If they don't need to go to the dining room to eat, you can keep an eye on them while you cook, and the dining area stays clean.
Consider adding more counter space
When you need to prepare many meals, you must have adequate counter space to chop, assemble and cook. Think ahead, and make sure there's room for when your children grow up and want to help in the kitchen. An alternative would be to add an island.
Plan, plan, and plan
In every renovation work, planning is crucial. For a kitchen remodel, you need to take into account all the factors listed above and other important considerations. These include cabinetry style and color options, counter top material, appliance choices, lighting options and fixtures, hardware decisions and many others.
Now, should you expand or revamp? If there's plenty of room, or you can afford to break down walls and use two rooms for one kitchen, expanding is definitely the best way to go. Remember that your children will grow and moving around the kitchen with ease and comfort should be a major consideration when renovating for a growing family.
Speak to a designer or consultant to know your options based on your property and the space you can work with.