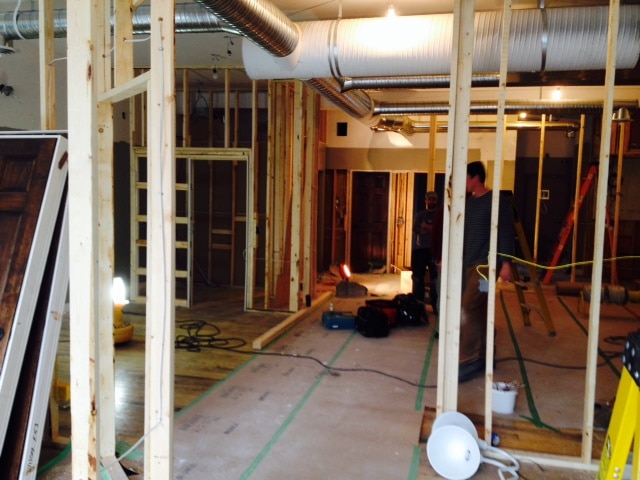 The Rykon headquarters on Sutherland Ave in Kelowna is expanding to include new basement floor offices. Rykon Construction will now occupy both offices, 101 and 202 at 1561 Sutherland as more space was in high demand due to recent team additions and organizational re-structuring.  The current plan remains to have reception and sales on the ground level to improve client access and make the office wheelchair accessible. The new ground level office will also include a large boardroom and a kid zone for families who have their kids along with them. The additional offices will have a modern style with design done by Stick and Stones as the two companies team up for another successful project.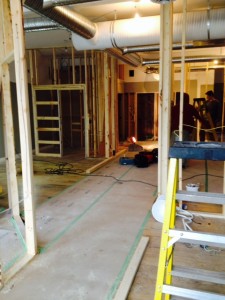 The progress is steady and the occupancy date will be set for end of May on the office expansion. The excitement is building as the staff look forward to fresh new space and the opportunity that comes with it. "We are all looking forward to the new space," notes Director of Sales Kim Barnstable. " Although we enjoy the cozy feel of our current office it will a good change for everyone. Its like two brothers who share a bedroom, the family knows when its time for a new space and some extra breathing room."
Rykon is proud to note that this is the 30th anniversary of the company in the Okanagan valley and is not planning to slow down anytime soon. Stay tuned for further announcements regarding the opening of the new office and events to celebrate 30 years in business.
March