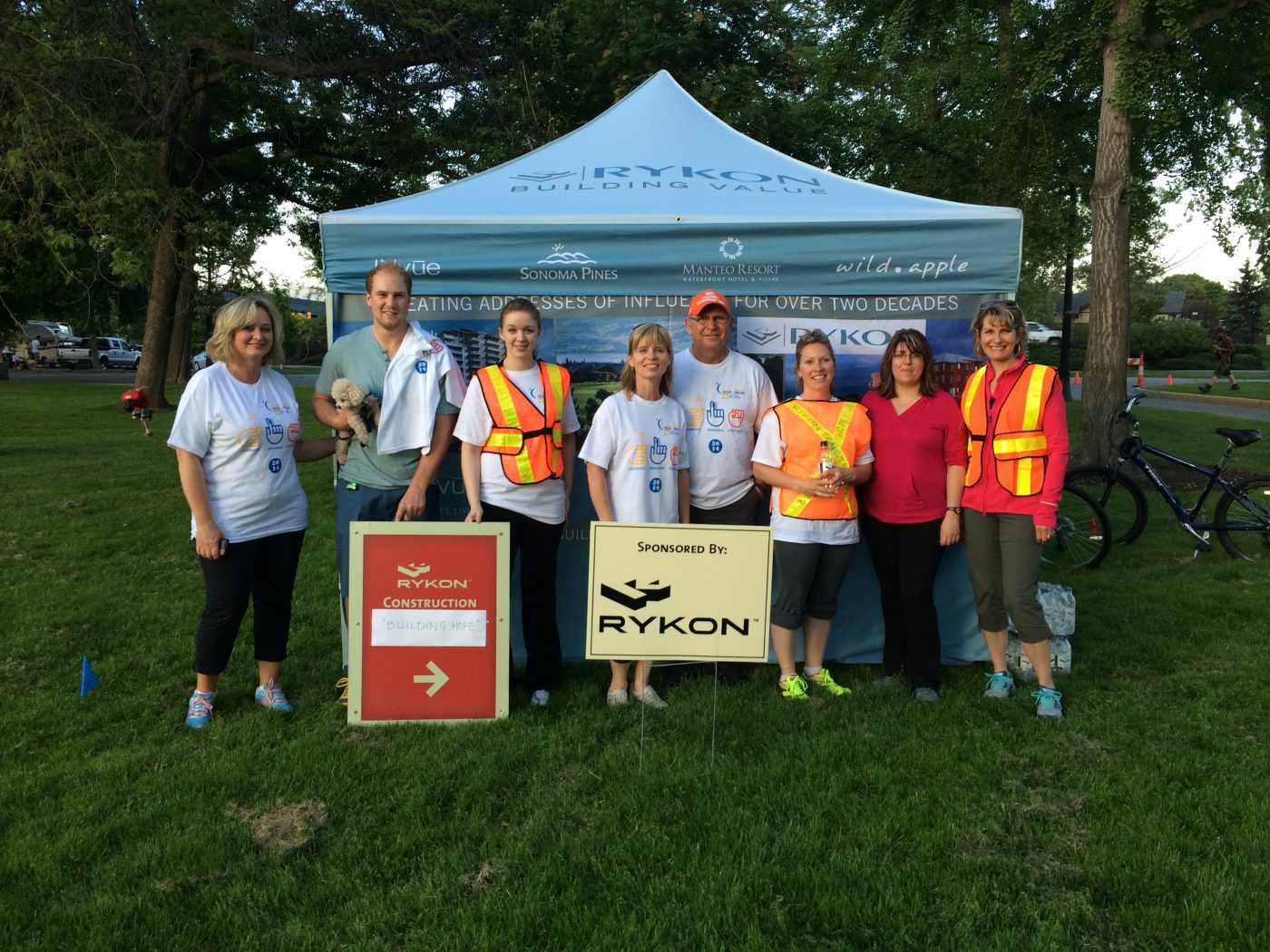 Rykon Participates in Relay For Life
On May 31st and June 1st Rykon's first ever Relay For Life team joined together in Kelowna at City Park in Support of the Canadian Cancer Society. The team hit the track for 12 straight hours starting on Saturday the 31st at 6pm and wrapping up Sunday the 1st at 6am. Team captain's Shei Simms and Kimberley Westgate organized the Rykon effort and lead the team through the event.
The Rykon team proudly raised  a grand total of $3,300 for the Canadian Cancer Society in this years Relay for Life. Of the 38 teams participating our team was able to rank 6th in sponsorship's and most importantly help a great cause! The team is looking forward the the 2015 Relay and will continue to support the Canadian Cancer Society in future events.
Thank you to all the team members that made it out to the track, and a special thanks to the surprise visitors! Also, a huge thanks to our team sponsors who generously donated and supported the event.
2014 Team Roster
Oral & Corrine Gustafson
Mary Hunt
Naomi Kay
Rachel Massey
Brian & Doris Redschlag
Sheilagh Simms
Sherri Stefan
Kimberly Westgate
Ken & Elfie Wiens
Kim, Karen, Kolby, Camille, Everly & Pippa Barnstable
2014's Generous Team Sponsors
Ace Plumbing
Advantage Insulation
Al Derksen
Geotility
Ken Wiens
Oral & Corrine Gustafson
Pro-Electric
Robinson Design
Rykon Construction
Sara Anderson
Smalls Tile
Starline Windows
United Landscaping
Thanks again to everyone!!
June