Here at Rykon we have had the privilege of working with industry leaders and entrepreneurial minds. One service provider that Rykon has benefited from working with is the team of Justin and Chad Giesbrecht of Sticky Pages. Justin and Chad offer expertise in web design, combined with a creative approach and the ability to put a plan into action. Sticky Pages have assisted Rykon in the evolution of the company website and have helped to create a valuable and much needed presence on the web. With creative media ideas and the ability to make their vision come to life, the boys at Sticky Pages have become a terrific partner with Rykon.
Developing ideas and web initiatives that are different or have a slight twist can be very valuable. Sticky pages has used video and web expertise to gain an edge and separate themselves from the pack. "We have formed a strong relationship with Justin and Chad and we value their input. They have taken our website to new levels and continue to help us improve our web presence," comments Kim (Director of Sales & Marketing).
Sticky Pages and Rykon have come together to plan some cool new video projects  for the upcoming weeks. Look for new material on the Rykon site featuring Predator Ridge,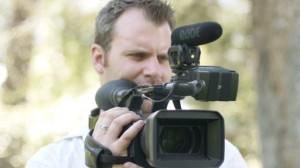 Wilden and the stunning new Skylands show home (grand opening end of June).
– Justin Giesbrecht (Sticky Pages)
May 2013