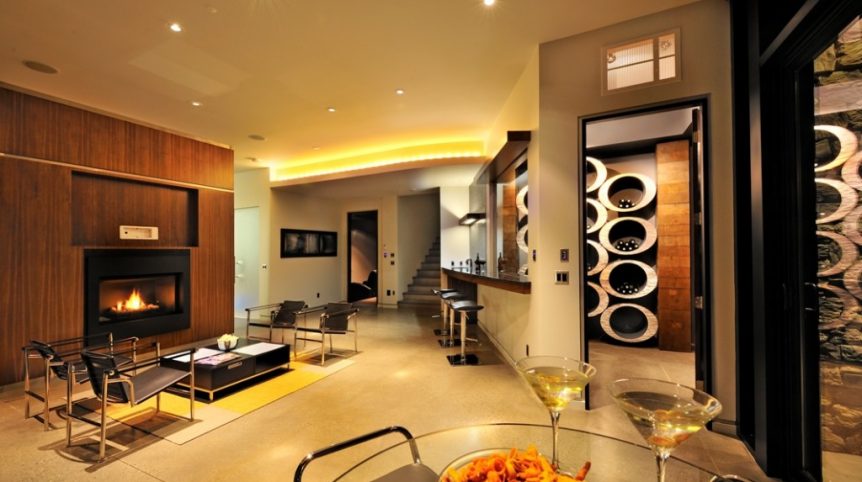 Wall Finishes: Which One Best Fits Your Needs?
Many homeowners think that using paint is the only way to make their walls attractive, but this isn't really the case. If you look closer, you'll see that there are many types of wall finishes available, and each of them helps you accomplish a different goal. We've listed some of the most common finishes below to help you choose the right option for your home.
Paint
Paint can be categorized into different finishes. Eggshell enamel, for instance, allows you to add texture to your walls and is a great choice for your living room, while semi-gloss enamel can stand up to moisture and is ideal for your kitchen.
Cement
Cement wall finishes help you create an industrial, urban look and is therefore a great choice if you're going for a chic and edgy interior design. Depending on the materials that you mix in the concrete, you can get either smooth surfaces or textured walls.
Wallpaper
The paint versus wallpaper debate has been around for years, but you can't deny that wallpaper has its own merits. It's available in a wide range of colors and patterns and, if you use the self-adhesive version, you can easily install it on your own.
Wood Panels
These are a great choice if you want to give your room a rustic-country inspired look. You can use wood panels vertically to create the illusion of height or install them horizontally to make a large room feel more intimate.
Brick
Some consider them as too "hipster", but you can't deny that exposed bricks add charm and visual drama to your space. If you're lucky enough to live in an old building, you can simply peel back the layers of wood and/or concrete and showcase the brick wall underneath. If your home is new, you can have your builder install brick wall finish.
Tiles
Tiles can be used as a wall finish in a couple of ways. You can buy designer tile cladding and have them installed, or you can hire someone to create tile mosaics on your walls. Either way, you'll enjoy low-maintenance beauty that tile brings.
Stone
If you want to bring the outdoors in, you can use stacked stones as your wall finishing. They can give your space a charming rustic feel while adding visual interest to the room. For best results, pair smooth walls with a stacked stone accent wall to highlight the difference in texture.
Chalkboard
This is an excellent choice if you have little kids at home. With a chalkboard paint finish, your children can write and draw on your walls without destroying them (and your sanity). Once playtime is over, you can simply erase the chalk doodles and make your walls pristine again.
Upholstery
Not every room and home can pull off an upholstered wall. But, if you want to create a space that signifies elegance and luxury, you won't go wrong with this type of wall finish. It's advisable to use it for an accent wall; having upholstery on all four walls will make the room feel too stuffy.
Your wall finish can make or break your home. Explore the different wall finishes listed above and decide which one best fits your needs and preferences!