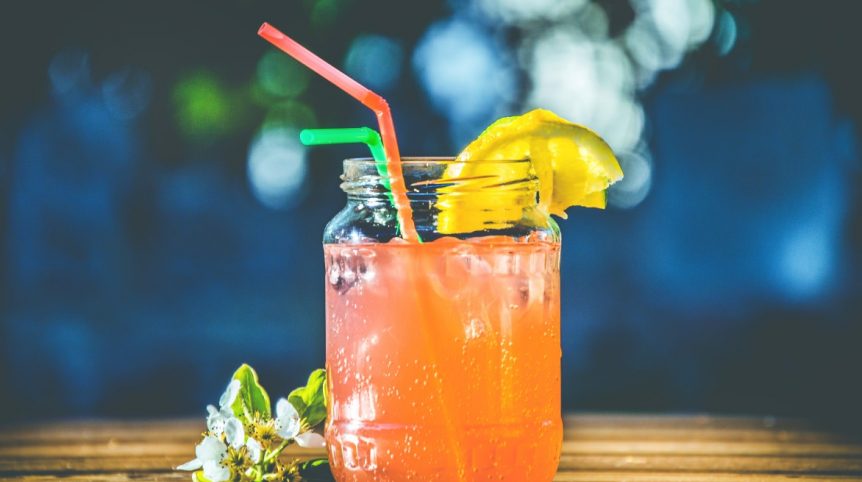 Want an Excuse to Party and Entertain at Home? Build a Deck Bar
Having a deck is already amazing enough, what with all the relaxing times you can spend in it.
But you can do more if you add a bar. Whether it's a breakfast bar, a simple bar, or a wet bar, this addition will boost your deck's functionality and give you plenty of excuses to entertain, without everyone crowding in the kitchen or inside the house.
Among your options, a wet bar is the most ideal. Wouldn't you want something that you can use from morning to night, for regular events and full-on parties? Fully decked out, it can be the most versatile part of your home.
How do you build a deck bar?
Familiarize the anatomy of a bar
Like any construction work, there are standard measurements you need to be aware of. The standard bar height is 42 inches, the overhang is at least 8 inches, the bar top should be 16 to 20 inch wide, and the bar stools should be 30-inch tall.
One thing your bar should never be without is a bar moulding, which will keep spilled drinks from dribbling off the bar top and right onto your lap or that of your guests. It also provides a comfortable armrest and makes your deck bar look like the real thing. It is officially a bar.
Your outdoor bar should also have a drink rail, drip lip, lower counter, and a foot rail.
Can you skip out on some of these parts?
Sure. But the lack of a drip lip, for example, will cause spills to run off the bar top.
Decide among stone, steel, or wood
Which material should you use for your bar top?  
Stone top like granite or quartz look sophisticated which is why they are often expensive and pro-installed. But you can substitute it with granite slabs. Steel, on the other hand, is durable and maintenance-free. It is also inexpensive and easy to install. Wood would give your deck bar that rustic look and feel. But it will require a good amount of care and maintenance.
Which one appeals to you the most?

Do you have the time to care for your deck bar?

How much are you willing to invest in the bar top alone?
Decide between bottled beer and on tap
You have to admit that your deck bar would look so amazing with a beer tap. But it will not be a party when it comes to cleaning up. You need to drain the keg every month or two, and then flush the system with a cleaning solution. You also need to insulate the pipes to keep the beer cold and fully carbonated.
Hey, if you don't mind doing all these things, a beer tap is sure to transform the overall look and feel of your deck bar.   
Provide water supply to your wet bar
Spare yourself the trouble of travelling from the kitchen to the deck area when washing dishes or cocktail ingredients by connecting a water line from your home to your deck bar. Make sure to use restaurant-grade tubing for a more durable and long-lasting plumbing connection.
Once the wet bar is complete, you can then add furnishings that will make your deck a relaxing lounge. Get the party started.